Mantus Stern Anchor Bracket
PRICE:£293.36
DESCRIPTION
Mantus Stern Anchor Bracket
The Mantus Anchor Bracket allows you to store an anchor of any design on the rail in the cockpit, or on the bow (please see table below for maximum anchor weights).  The rollers adjust thus allowing you to customize the bracket to snugly secure the shank of any design.  Tight fitting rollers eliminate any movement, yet the anchor easily slides into the customized bracket.
Made from Polished 316 L Stainless Steel
In an emergency it is often difficult to deploy the boats main anchor quickly enough especially when short on crew.  A Mantus Anchor Bracket allows you to have an emergency anchor on the push-pit right next to the skipper, all rigged and ready to deploy at the moments notice.
The best way to store your spare anchor.  Free up space, put your anchor on the rail!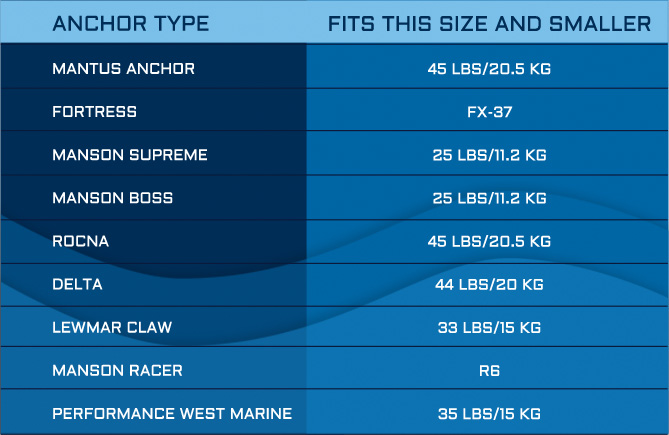 See video for more details (link opens in new tab):- https://youtu.be/SZC8MtXLpls
All prices are inclusive of VAT, delivery to the UK Mainland/Scottish Highlands & Islands will be calculated at check out. Shipping prices to other areas are available on request, please contact us for more information.
Anchor Bracket Dimensions (inches)